Hi Michael,
If we learned one thing in the last 7 days it?s this — when it comes to stopping fracking, the world moves fast!
In case you missed the dramatic news, here?s what happened:
On Monday hundreds of us gathered outside Parliament, rallying MPs to vote against Cameron?s plan to make us powerless to stop fracking.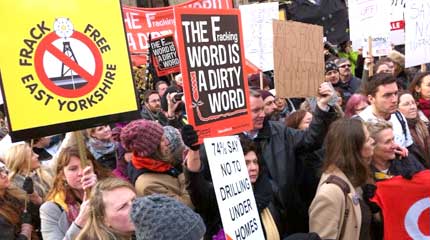 Moments before the crucial vote, our petition to MPs surged past 360,000 signatures.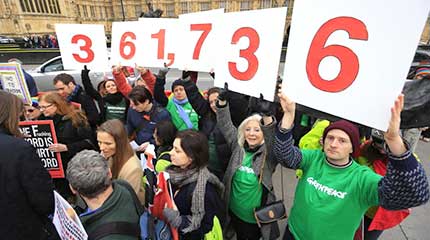 Dozens of MPs valiantly got behind our cause in Westminster, championing a fracking ban (which meant bad news for him…)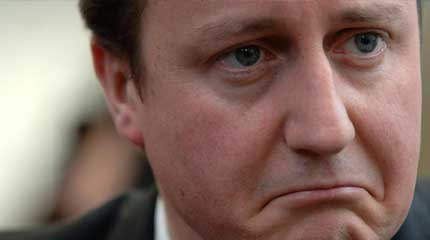 Though this wasn?t enough to defeat the prime minister?s plan, a chain reaction was about to begin. First, new rules to protect water sources and national parks from fracking were announced.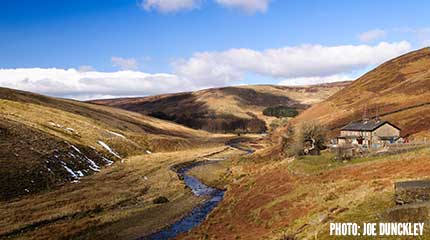 Then on Wednesday, something incredible… Scotland blocked fracking!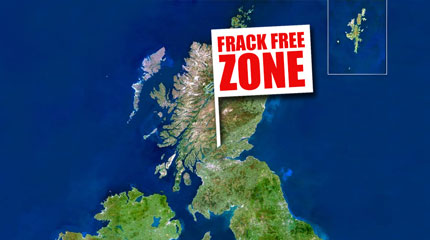 While Scotland breathes a sigh of relief, the ban is only temporary. We?ll need to keep the pressure on to make it permanent. And in communities on the front-line of fracking — like in Lancashire where Cuadrilla?s bullying tactics mean that drilling could be approved within weeks — the fight goes on.
As we hatch new plans to take on the fracking industry in towns and on doorsteps, we?ll make sure you?re the first to know what's happening.
In the meantime I wanted to say thank you. Thank you for everything you?ve done to get us where we are now. The movement to stop fracking is stronger than ever — and that is truly something to be proud of.
Richard
PS. The last 7 days will have riled the fracking industry — as things are now shifting in our favour. In the coming weeks they?ll go all out to claw the debate their way, so can you chip in to help stop fracking once and for all, throughout the UK? To quickly give ?5, text FRACKNO to 70755.
You?ll be charged your normal network rate as well as the ?5 donation. We?ll use your details to keep you updated on Greenpeace campaigns, but you can opt out at any time. Full T&Cs.